About Us

Shree Raghvendra Agro Processors is reliance dedicated exporter, manufacturer and supplier of agricultural Products by supplying Smart Service through Reliable Prices with Accuracy In Quality toward all Precious customers, Situated in Gujarat India having 40 years experience of home business supplying locally and Export supplies and 9 years export business. SRAP Connecting from direct farmer-retailer-traders cleaning-processing-ship out - Major Products by using export worthy packing throughout the world.
The 2005 establishment serves the global market with its vast assortment of Grains, Pulses, Cattle Feed, Green Manure, Oil Seeds, Herbal Products and Agro Seeds. Our extended gamut of Agricultural Seeds comprise Soya bean Seeds, Niger Seeds, Natural Sesame Seeds, Jatropha Seed, Mustard Seeds and many more; helps us empowering farmers and growers to produce more from their land while optimally utilizing natural resources, like water and energy.

Having earned a highly reputed stake amongst our competitors, our firm has been gaining extreme success under the guidance and supervision of our mentors, Mr. Rameshchandra Khandelwal and Mr. Ravi Khandelwal. Our firm has acquired a reputed membership of Shellac & Forest Products Export Promotion Council, Agricultural And Processed Food Products Export Development Authority and Federation Of Indian Export Organizations. We have always served our clients with purest outcomes and we aim to continue the same in future by Providing best quality and timely delivery in Fluctuating Market.
Why Shree Raghvendra Agro Processors?

Emphasis on seed quality
Professionalism & teamwork
Excellent services
Adapt & fulfill the changing demands of its clients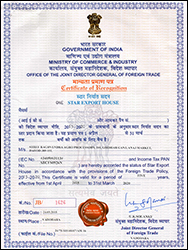 Read More